The One and The Only Advanced Property Inventroy Setup App Around
No more excel sheets with thousands of lines. This app can save lots of times. The app is a perfect tool for insurance companies, or adjusters who would like to offer the property inventory setup as a service to their clients.
Our app is enhanced with thousands of per-populated items. With only one click you will have all the list ready for you to edit. Got items that you do not need? No Worries, our app will remove them for you!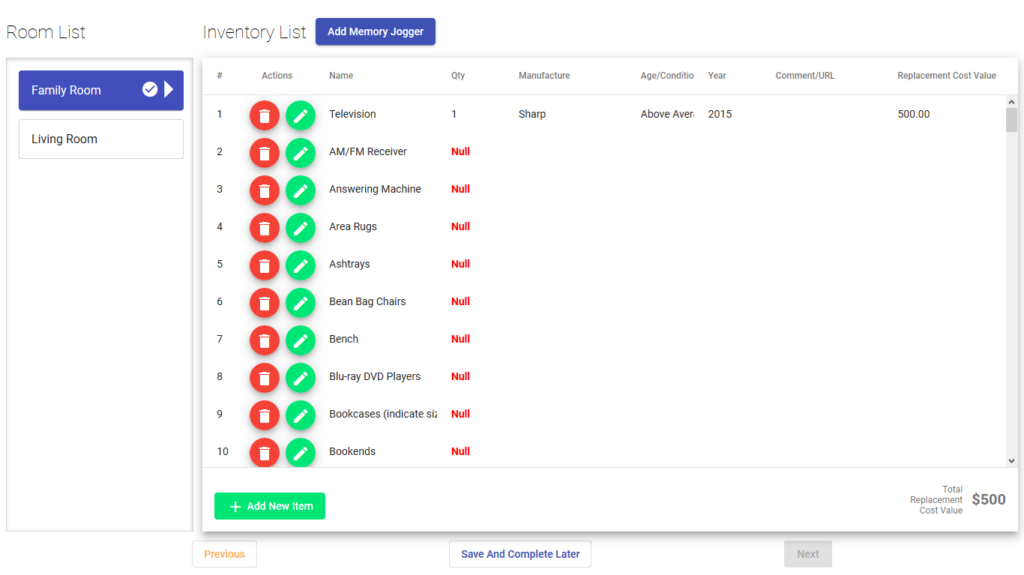 Play the video to see how the app works.